Marketing and Student Recruitment Practices are Critical for Registered training organisation – but are you certain that your RTO is compliant with the latest National Standards for Registered Training Organisations?
Marketing practices and student recruitment are the source of the most common areas of non-compliance during an ASQA audit…
Many RTO's fail in marketing compliance, which can be a minor to major disaster for your RTO, ranging from a minor to a critical non-compliance, depending on the severity of the issue ASQA identifies.
ASQA has never been more robust in its crackdown on RTOs and it is now commonplace for them to penalise RTOs that violate the latest National Standards.  If a non-compliance is identified, ASQA may decide to trigger a full audit of your RTO, impose restrictions and penalties, or even suspend your RTO trading until such time as your marketing policies, materials are enrolment practices are compliant.
So how do you make sure your RTO complies with ASQA's marketing standards?..  and what are the marketing guidelines do you need to remember for your RTO?
In the simple guide that follows, your RTO can do a quick "health check" on your RTO across its range of marketing mediums and practices – and ensure that marketing non-compliances are quickly rectified and addressed well before ASQA finds them.
What are your RTO Marketing Policy Requirements?
The main requirements for marketing and recruitment are found in Standard 4, under Clause 4.1 of the latest Standards for RTOs 2015.
This clause requires RTOs to give accurate and accessible information about their services and qualifications to their learners. This guarantees that learners can make informed decisions when choosing which RTO is the best fit for the training they are looking for.
Below is a checklist of the critical guidelines you can use to review and ensure that your RTO's marketing materials and documents are compliant with Standard 4 – Marketing & Recruitment.
1. Include your RTO code in all marketing materials
Your RTO code is a registration code given to your RTO on the National Register (training.gov.au).  Marketing materials advertising your training products, courses, and qualifications must include your RTO code – so make sure that you use the correct one on all your resources.
If you have a third-party agreement with another RTO but you are the one delivering the training, your RTO code must be present on these marketing materials also.
If you use a third party RTO to deliver training and certify learners, then their RTO code must be present in all your marketing materials.
2. Properly use the Nationally Recognised Training label
All training that are nationally recognised are listed on the National Register at training.gov.au. It must be clear to anyone seeking information where training is not nationally recognised.
The Nationally Recognised Training (NRT) logo confirms that training is nationally recognised, this is why only marketing materials for training that is nationally recognised can include the NRT logo.
Separate your marketing materials for nationally recognised training vs. other training products that are not nationally recognised, so as not to confuse prospective learners by including the NRT logo on course promotional material where the advertised course is not nationally-recognised.
Use only the official NRT logo from ASQA.

If your RTO offers and promotes a nationally recognised training, you can obtain a copy of the NRT logo by sending an email from an RTO contact listed on the National Register at enquiries@asqa.gov.au.
3. Display the correct course code and full title on every training product marketing medium

All your marketing and recruitment materials must include the code and full title of the training product as listed on the National Register.
This is to avoid confusion among prospect learners as to what you are offering them. This also ensures that same quality of information about the training is provided to potential learners no matter which RTO is offering it.
4. Avoid false promises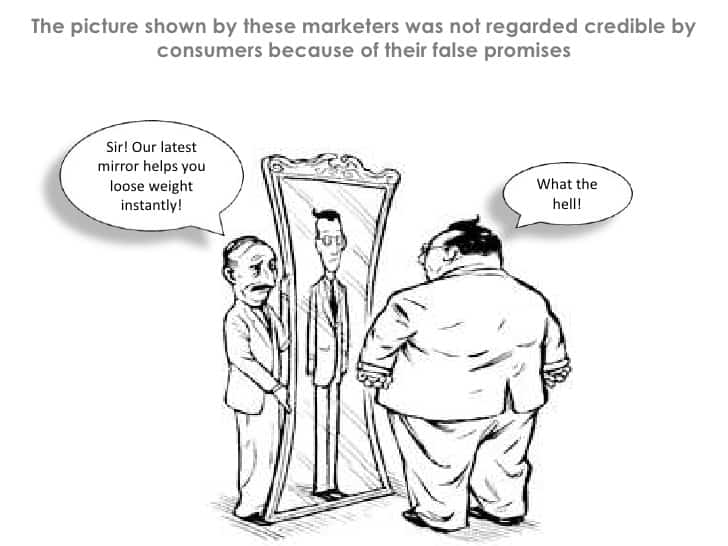 All marketing materials must only provide true and accurate information about the training. You must not guarantee that:
A student will be given qualifications or any statement of attainment if they enrol in the training.
A learner will gain any employment upon completion of training, unless you have made arrangements or agreements with valid employers.
A learner will gain a license or accreditation as a product of training and/or assessment unless the license/accreditation issuer has confirmed this
5. Create a Marketing Policy, or Plan a Review Process
ASQA does not require RTOs to have marketing and advertising policies, but we strongly recommend that RTOs ensure that all marketing materials are systematically checked and approved by someone familiar with the standards, ideally using robust checklists and tools – and that systems are set up to ensure they are regularly monitored to remain current and accurate.
It is also helpful that RTOs keep copies of their approved marketing materials so it is easier for them to monitor it, and so that they are able to present it these as evidence during an audit or a complaint investigation.
6. Other General Marketing Guidelines for RTO Compliance
Now that we've broken down a big chunk of Standard 4, here are more additional points to take note of to ensure your RTO's marketing and recruitment systems are compliant:
Only promote training and assessment for training products that are currently within your scope of registration
Marketing materials should be relevant to its audience as Australian states and territories which may have different regulatory measures and legislation that needs to be known before a prospective learner enrols in a course. Potential students should be able to see if any licensing or accreditation may take place during, after, or prior to commencement of training.
Always make sure that your RTO's marketing materials are consistent with your Training and Assessment Strategies (TASs)
If you mentioned another person or organisation in your marketing materials, make sure that they have consented and have given you permission
Ensure information regarding arrangements for funding, VET FEE-HELP, and any other government loan or subsidy is easily accessible to potential learners