RTO Registration Cost: What You Need to Know
Just how much does setting up your own Registered Training Organisation or RTO cost?
If you're someone who's keen on becoming an RTO owner, this should be one of the questions you should ask.
To be frank, you can't expect a simple answer like "$50,000", without considering heaps of factors. Setting up an RTO isn't a small task to begin with — which is why a straightforward answer just wouldn't capture everything you need to know.
Considering all the factors that contribute to RTO set-up cost and its financial viability is a smart move for first-time RTO owners, and even for veterans of the industry.
It wouldn't hurt to plan estimated total costs in all relevant areas before launching your RTO. This is a critical step for one to start strong and in the right way.
Taking the time to think everything through and analyse every aspect of setting up an RTO can be considered a valuable investment.
The more knowledge you have before committing to spending your budget will exponentially increase your prospects for success and maximise every dollar you put into the business.
What You Need to Research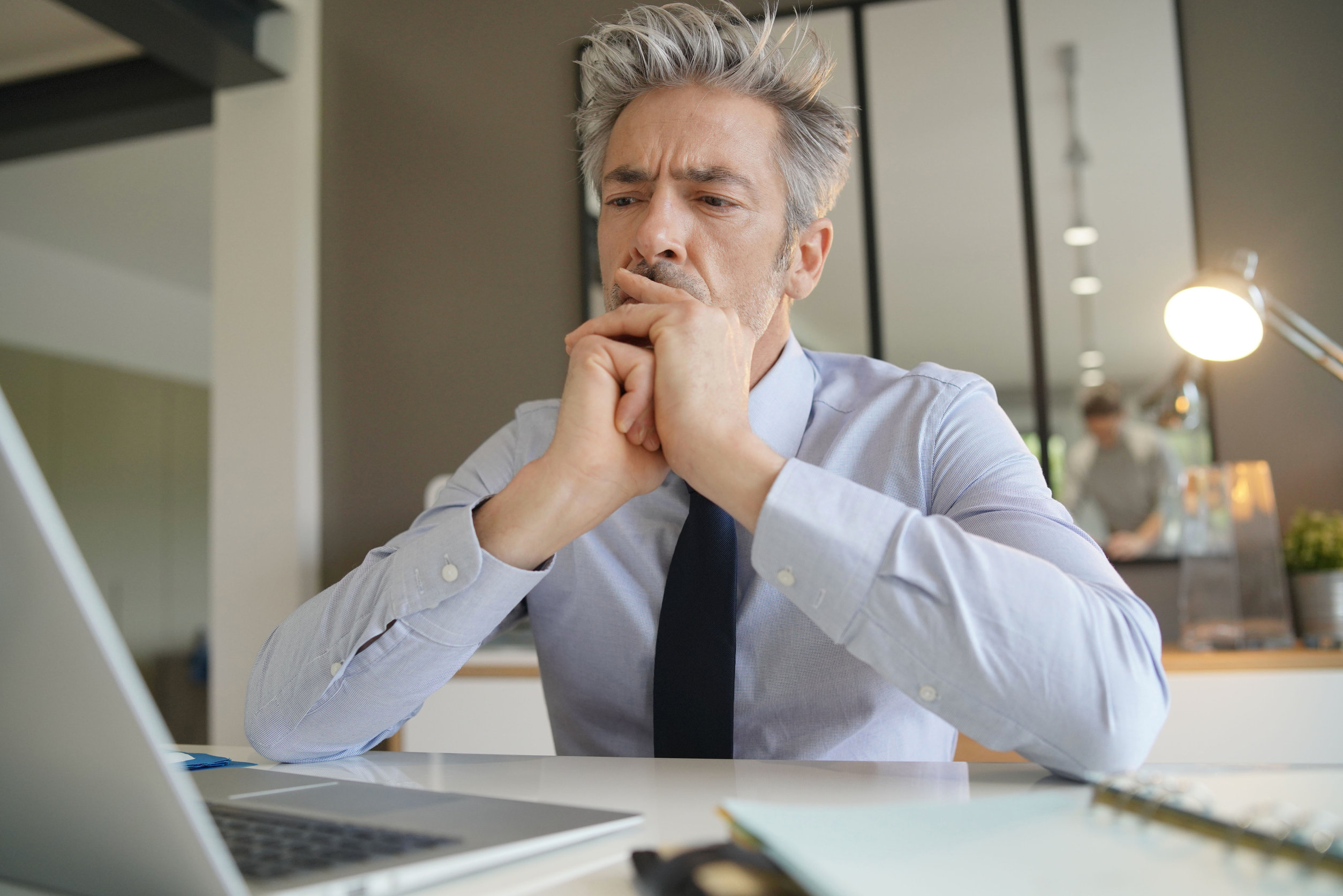 Here are the top areas you need to plan and research before you launch your RTO:
Training products/courses offered/services
Your mode of training
Consulting fees and annual registration fee
Accounting fees
Trainers and Assessors
Facilities and equipment
Student management system
I. Training Products/Courses Offered/Services
Your training products and the services you wish to offer will largely influence your budget for your RTO registration and start-up.
The selection of training products you want to deliver may largely be based on your passion and own area of competency. While there's nothing wrong with this, and might be beneficial for you in terms of familiarity, it also needs to undergo objective and in-depth market and feasibility analysis.
The main point is, that when selecting the courses that you want to deliver as an RTO, you need to consider the cost associated with training those skills. A basic cost fundamental in the training industry is, that the cost of training cognitive skills is less than training practical skills.
For example, an RTO can set up training for various business topics that are cognitive in nature with a whiteboard. However, to train someone in carpentry, or any other similar industry that's heavy on practical skills will require a big enclosed space such as a warehouse or shed with lots of tools and materials.
Here are a few things to consider when choosing your training products:
1. Undergo a detailed market analysis
Head over to Job Outlook and do research on the target occupation that you are considering training and try to answer the following:
What is the demand and potential future growth of the occupation or work function that you are considering training?
Are there differences in this potential between your local area or region compared to a state and national level?
Where are the job vacancies?
Who are the major employers?
Are there any licencing requirements?
Who is the target learner and what is their typical stage of life, motivation, availability, etc?
2. Identify the training products
You need to be familiar with the national training register and do ample research to identify the actual training products that you want to deliver with your RTO.
Access the national training register here: training.gov.au
When searching with the national register, remember to exclude all training products that are non-current, just to be sure that all the training products you end up looking at are up-to-date and current.
Also, be mindful that every course you pick will carry a significant cost in order for your RTO to deliver — which is why it is considered a good move to start small and increase your course offering over time.
This way, you can wait for your RTO to grow and develop before actually adding more courses to your scope, rather than having heaps of course offerings from the get-go, paying for all of it, but not seeing a solid ROI.
Start with a few solid course offerings that are backed up with robust market research (preferably offer courses that are in demand) and centralise your resources around these. Don't make the rookie mistake of spreading your resources on heaps of products that will most likely not deliver and not give you the most bang for your buck.
3. Do Competitor Analysis
Undertaking a thorough competitor analysis lets you determine who are the existing RTOs already servicing your intended course and its market, both at the local, regional, state and national levels.
You can identify the current RTOs delivering each training product you wish to deliver by searching the full name or product code of a specific course within the National Register's Organisation/RTO search feature.
After doing the search, take note of your competitors. You can do a comparison of mode of delivery, course cost, payment schedule, funding, delivery locations, advertising efforts, entry requirements, website quality and UI, facilities and resources, target market, training schedule and heaps more.
Studying your competitors will enable you to make informed decisions about the training products you wish to deliver and to identify opportunities in the current market — either in the short term or the long run.
II. Mode of Delivery
There are three (3) main modes of delivery that you should consider, as these have a significant impact on the expected setup costs for your RTO.
1. Online Delivery
Online delivery includes virtually anything that is digitally or remotely delivered. Some examples are traditional web-based learning activities delivered via learning management software, video conferencing, teleconferencing, email, virtual classrooms, web-based chat rooms, distance learning, etc.
Many see online delivery as a way of reducing the delivery cost and particularly their development cost. This can be the case sometimes but is often not true, as people often underestimate the cost of designing and developing online learning.
You still have to be aware of the cost of the learning management system, content authoring software, the online learning developer, a web programmer, content purchasing, web hosting, website design and development, etc.
Most of these costs are ongoing and not just simply experienced during the developmental or start-up/initial registration phase of your RTO. Having a solid business plan can help with your approach.
2. Classroom Delivery
Classroom delivery includes any vocational education training that is campus-based or delivered at the RTO premises. Also included are workshop delivery and practical training sessions done within the RTO.
The costs associated with classroom delivery will obviously cost more, as you would have to account for the facility/training venue, equipment, staffing, etc.
If your training includes heaps of practical skills, classroom delivery is often the best way to go, particularly, as you can schedule cohorts or groups of students at the same time in order to achieve efficiency in terms of the learner to trainer ratio.
3. Blended Delivery
This is the model that's overwhelmingly the most common delivery method that we see today in modern RTOs. Blended delivery is comprised of a combination of the modes identified above. (online and classroom)
It's actually quite rare to see RTOs having only a single mode of delivery. Oftentimes, blended delivery is one of the few delivery methods most RTOs have under their belt.
Coming up with the mode of delivery and identifying the specific costs of developing all of the arrangements and materials in support of that particular mode of delivery will have a direct impact on the cost of setting up your RTO.
The cheapest way to deliver training is often through classroom delivery — using short term room hire with groups of students teaching cognitive skills such as business and administrative skills. Also, using strategies such as "bring your own device" can further reduce the costs in terms of providing IT-related equipment (hardware and software) to support learning delivery. You should consider each mode of delivery's cost before you proceed with your RTO registration process.
III. Consulting Fees & Annual Registration Fee
Registering an RTO is complex — which is why smart owners see it best to consult other experts and ask for advice on the best ways to do things.
Some consulting businesses will present you with a standard package (fixed cost) and some will quote you on a daily rate.
The average consulting fee is about $25,000 — which is huge money to shell out, only for your RTO application to fail.
The consulting fee will largely depend on how much support your RTO requires. If you wish to do it all yourself, expect it to cost a fortune.
But if you choose to do it from the ground up and is simply getting advice from a consultant, you can expect it to cost less.
The Annual Registration fee is necessary as it recovers some of the costs of ASQA's regulatory activities which include the following:
information services, such as the ASQA Info Line and website
risk intelligence, such as maintaining training provider risk profiles
maintaining training provider records
services and functions that support the VET sector but have no associated fee or charge of their own.
For more detailed info, refer to the Australian Skills Quality Authority's page about the annual registration fee.
You can also check out this complete guide to ASQA's fees and charges and learn about lodgment fees, assessment fees, and more!
IV. Accounting Fees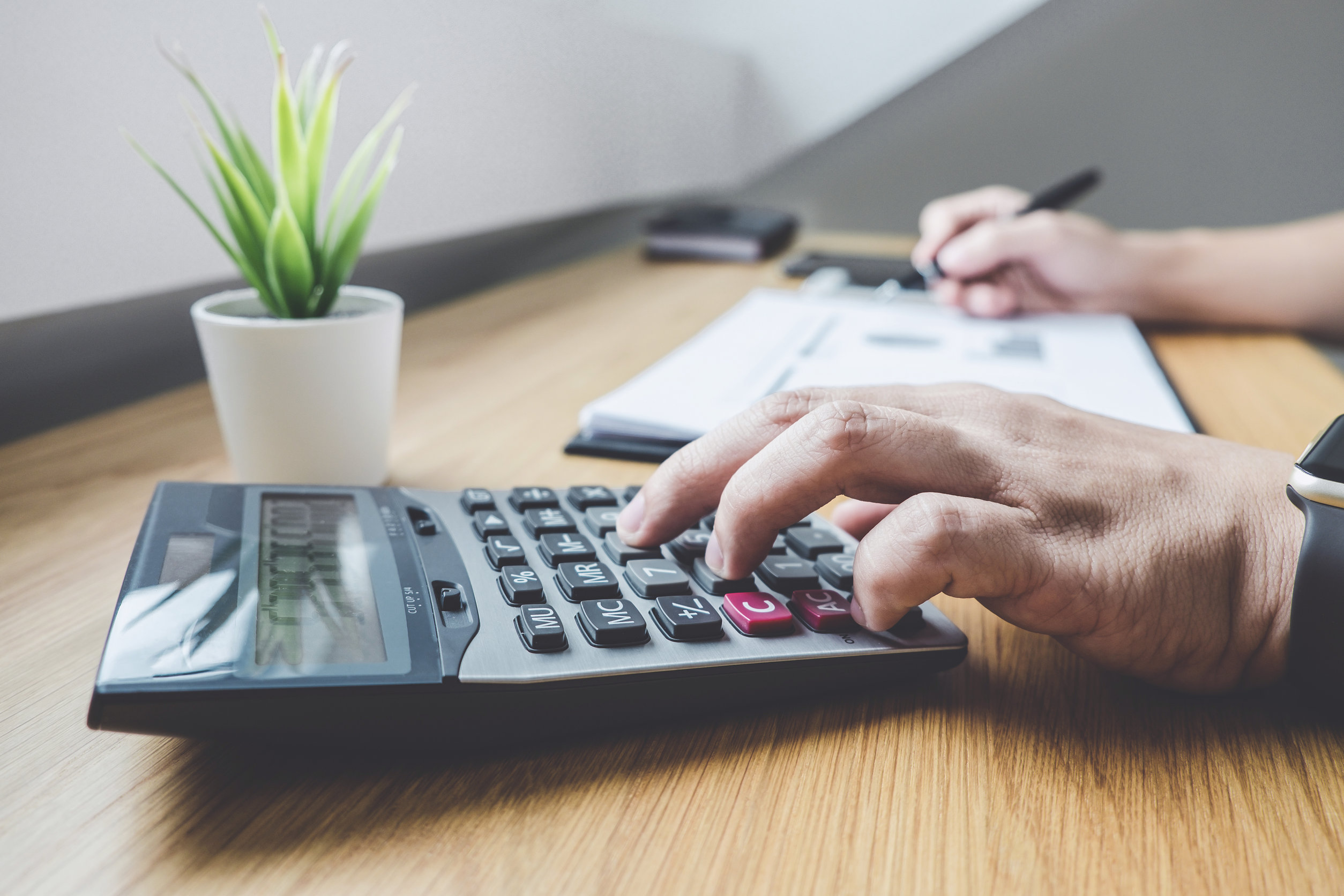 Fees for accounting are often not considered by rookie RTO owners in registering their RTO — specifically the cost for a qualified accountant to undertake the financial viability risk assessment process.
If you're an RTO owner and think you don't need an accountant to do financial viability, well, think again. This sort of assumption, especially amongst inexperienced owners, is most likely based on their personal financial situation and not on the financial position of the business itself which are, of course, two very different things.
Accountants usually charge anywhere around $1,200 – $12,000. The exact charge will of course depend on what you're asking the accountant to do. If you wish to have the accountant take care of the entire business plan, financial plan, and all of the associated evidence, then expect the service to cost more.
To cut costs, it is recommended that RTO owners do their best to prepare a solid and detailed business plan and financial forecast before seeking the services of an accountant. Click here to view a guide on creating a business plan.
Also, it is crucial to have accurate data on your forecast of student numbers, delivery model, equipment costs, wages, etc — as it should align with other documents in your application.
For example, if you forecast around 150 students out of one location and you only have enough trainers and training rooms to support 100 students, then there is obviously a problem with your financial forecasts and therefore, your financial viability as a whole.
V. Trainers and Assessors
A large portion of the training industry relies on contractors who provide training and assessment services in their individual areas of competency. The common daily rate for a contract trainer is around $400 – $600.
In terms of the overall cost per trainer, it is safe and reasonable to allocate a weekly budget of $1500 per trainer.
A typical strategy for RTOs seeking registration is to undertake a recruitment process looking to provisionally appoint trainers pending the successful outcome of the application. This means you would undertake your normal advertising and recruitment process making it clear that you are seeking a contract trainer to engage once the RTO has achieved registration.
An advertisement posted via the common channels will typically attract lots of attention, so be sure to be very specific about the types of skills and minimum qualification requirements in order to attract attention from only those who are suitable.
VI. Facilities and Equipment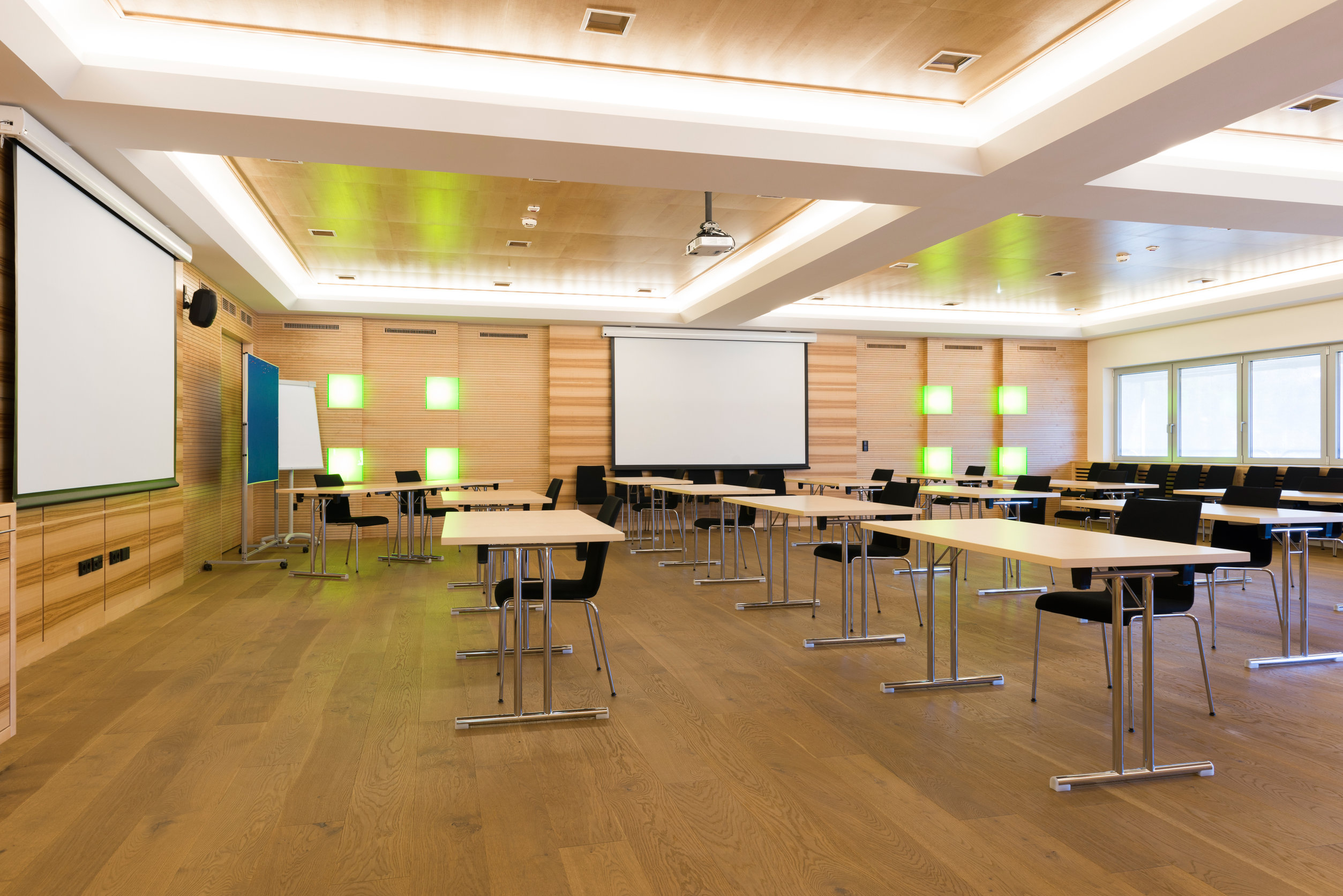 As a general strategy for establishing your new RTO business, it is wise to minimise any long term financial obligations and focus on utilising facilities on a required basis and accessing equipment via short term arrangements.
The only downside to this approach is that it will result in higher operating costs, but does give you a bit more flexibility. If you feel like the training venue you initially chose isn't working for the business, you can easily move to a different training venue that works best.
As an RTO business owner, the key consideration you must make in terms of facilities and equipment is that it needs to align completely with your proposed training product and mode of delivery. If you're proposing to deliver training in Aged Care, and you haven't established a sound and decent simulated workplace to undertake simulated training and assessment, then it is most likely that your application will fail.
This in-depth level of analysis is required to identify the necessary equipment that needs to be put in place to support the application.
VII. Student Management System
In accordance with the national VET data policy, you must provide evidence that you have established arrangements to utilise an AVETMISS compliant student management system to issue your outcomes and report your activity. New RTOs can use free AVETMISS tools and while it is ideal to have a student management system, they can technically do things manually at the early stages of the business.
Do your research and compare capabilities and cost and also try and get some feedback about the support capabilities of each provider you end up seeing.
In terms of application, you will need to provide evidence that you have access to an AVETMISS compliant student management software. unless the provider you choose is willing to provide a grace period, probably hold off on the purchase until just before you submit your application. It's just silly to pay for a student management software that you won't be getting any return on.
However, it is worth noting that new RTOs may make use of free AVETMISS tools, and while it is ideal to have a student management system, they can technically do things manually at the early stages of the business. It will really depend on your budget and the priorities you have set.
We hope that this article has shed some light in terms of the costs that come with RTO Registrations.
It can be really daunting at first — but if you have a solid game plan, proper guidance, and the right mindset, starting your RTO can be easy as ABC!